Sons of Union Veterans of the Civil War (SUVCW) is the successor organization to the Grand Army of the Republic (GAR), the historical organization of Union veterans. Membership in the SUVCW is open to all those who can prove descent from a member of the Union forces. Associate membership is open to anyone interested in the Civil War, regardless of lineage. If you are interested in becoming a member of the SUVCW Department of the Southwest please contact us, or attend one of the local camp meetings shown on the calendar below.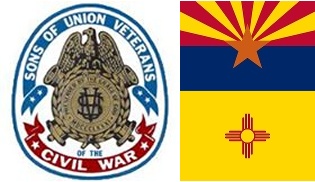 You can also follow the activities of the SUVCW Department of the Southwest on its Facebook page.
From 1996 through 2014 Arizona had one SUVCW Camp-at-Large, Picacho Peak Camp No. 1. located in Phoenix. Since Arizona did not have a Department (a minimum of three Camps are required), the Camp was the only one which served the state. During this time it declined offers to join existing regional Departments anticipating that someday there would be a sufficient number of Camps for an Arizona Department.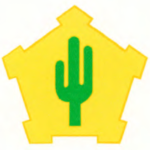 In 2015 two additional camps were chartered, the General R. H. G. Minty Camp No. 2 in Tucson and the General U. S. Grant Camp No. 3 in Flagstaff. By a previous agreement with the national SUVCW, if the requisite number of Camps was formed and a petition was filed to form an Arizona Department, it would also include New Mexico – which had no Camps. On December 3, 2015, the Department of the Southwest – which includes the states of Arizona and New Mexico, was established and received its Charter on March 26, 2016! (The Department of the Southwest is currently recruiting members to form a new Camp in Albuquerque, NM.)