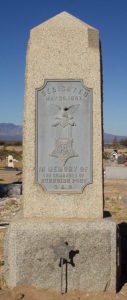 These books were compiled and written by David A. Swanson, Past Camp Commander, Picacho Peak Camp No. 1, Arizona Camp-at-Large, Sons of Union Veterans of the Civil War. They are dedicated to the soldiers, sailors, and marines who served in the Army or Navy of the United States of America and defended the Union and its principles during the War of the Rebellion, 1861-1865.
As Abraham Lincoln wrote in his Gettysburg Address, "Now we are engaged in a great Civil War testing whether that nation or any nation so conceived and so dedicated can long endure."
Because of their sacrifices our nation passed this test and went on to become the strongest in the world.