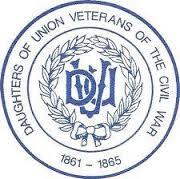 One of the five Allied Orders, the Daughters of Union Veterans of the Civil War (DUVCW) are female descendants of soldiers and sailors who served in the Union Army, Navy, or Marine Corps and Revenue Cutter Service during the Civil War 1861 – 1865.
The DUVCW's Federal Charter was granted by Public Law 99-172 on December 9, 1985.
Membership information can be found on the DUVCW website.
Follow the Margaret Warner Wood Tent #1, Arizona, on Facebook.